Main content starts here, tab to start navigating
Join us virtually or at our home office in NYC for interactive workshops led by our team. Our programming provides participants with foundational strategies and practical tools that can be used to start driving meaningful change in their various organizations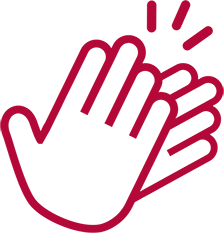 Creating Raves
Creating Raves is Union Square Hospitality Group's 3-day leadership development workshop. We teach leaders across industries how to transform their business through the power of hospitality, and become a favorite among customers and employees.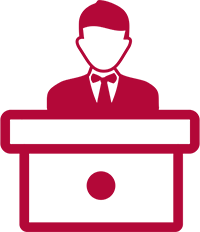 Hospitality as a Way of Doing Business
Our foundational half-day workshop will inspire you to put hospitality at the center of your business model, and think differently about how to yield a competitive advantage in your industry. We will focus on how to continuously ensure your business is a favorite among employees and customers by excelling at both service (the technical delivery of a product) and hospitality (making guests feel you are truly on their side).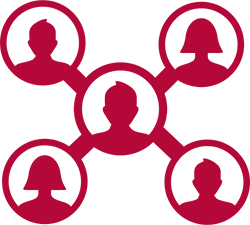 Connecting and Collecting Dots
To excel at hospitality, it's vital to understand your customers' needs and to exceed their expectations. In Connecting and Collecting Dots, participants learn how to gather clues and heed cues to create an exceptional customer experience that generates great word of mouth, increases repeat business, and drives your top line.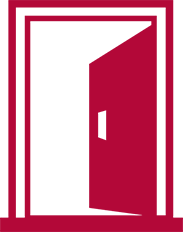 Agents vs. Gatekeepers
Every interaction with a stakeholder is an opportunity to act as an Agent. Agents are advocates. They want you to win and they will do all they can to find the yes in everything they do. In Agents vs. Gatekeepers, we'll share how we train our staff to have an agent mindset; to think outside of the box, and get creative with solutions to "find the yes."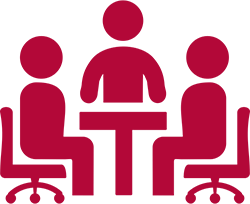 Hiring for Hospitality
Learning how you recruit your team and who you choose to hire are key elements of crafting, growing, and sustaining a culture of hospitality. From recruiting strategies and behavioral-based interviewing techniques (BBI), to onboarding processes, we will share specific practices used by Union Square Hospitality Group to apply in your own organization.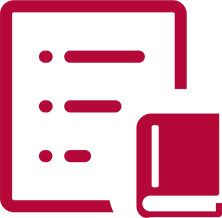 Customized Workshops
Learn how to incorporate hospitality into your business in a format that is tailored specifically to your objectives and needs. At Hospitality Quotient™, we understand that one size fits one. We can help assess your needs and design programming based on your goals.
Our custom services include private workshops, customized programming tailored entirely to your business, and experiential add-ons at our USHG location, such as restaurant tours, wine tastings, cooking classes, guest speakers, and more.