A Message from Our CEO, Chip Wade: Where Hospitality Meets Leadership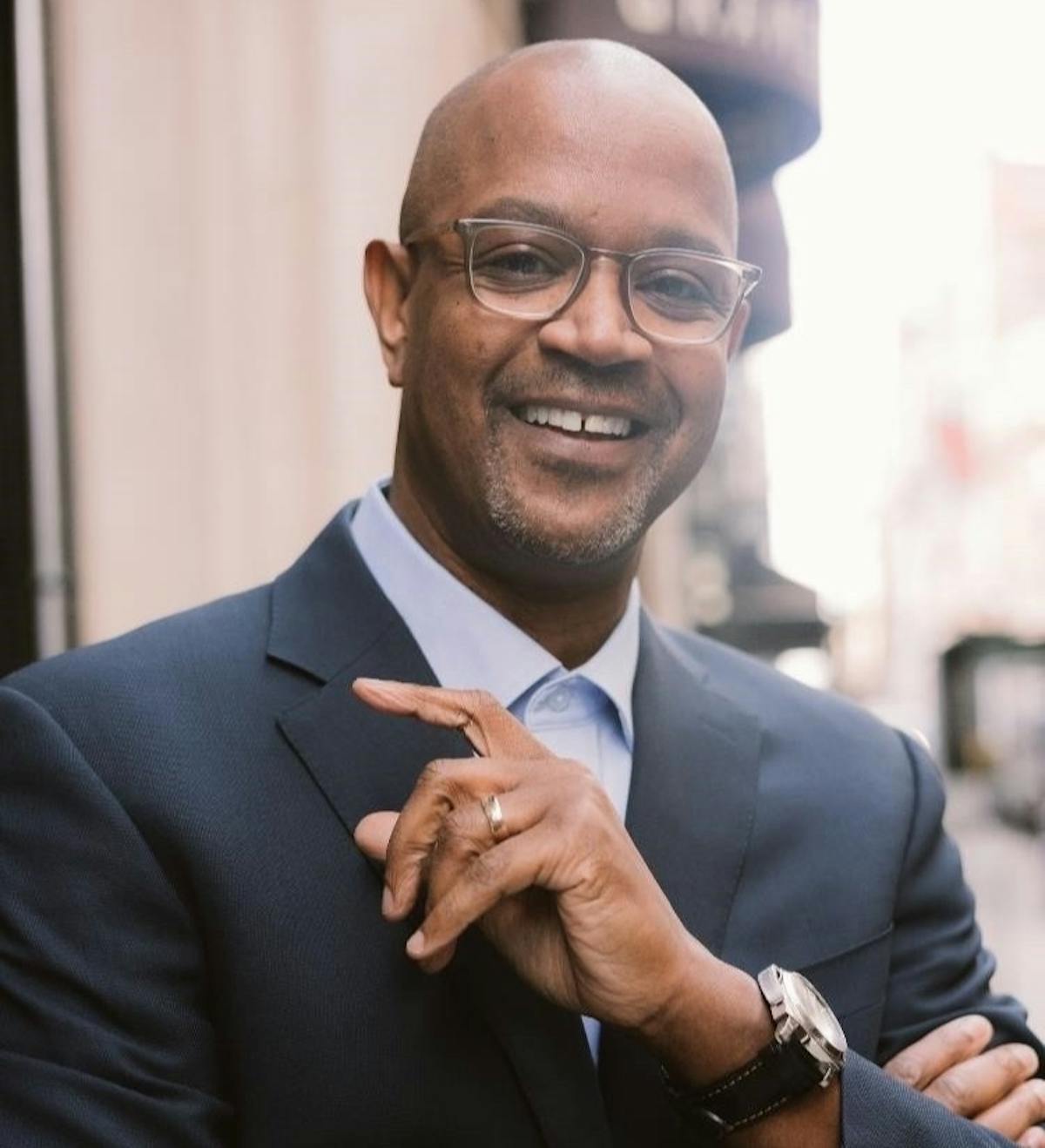 Originally published on Linkedin by Chip Wade. View Original.
This Black History Month, I've been thinking a lot about where hospitality meets leadership.
Of course, I always think about hospitality; it is my industry, after all. But what's been on my mind recently is the disconnect between what hospitality, at its core, is — fostering inclusive, welcoming spaces for people to come together in comfort — and what the field looks like from where I stand as an executive.
What I want to see is more people who look like me at the top. In 2014, the restaurant industry had only six Black CEOs. Today, there are even fewer.
This isn't exclusive to my industry, of course. Last year, Black CEOs running Fortune 500 companies reached an all-time high: six. That's despite studies showing that when companies hire Black executives, their stocks jump. Companies ranked highest in diversity are 33% more likely to lead their industries in profitability and innovation, according to analyses from McKinsey and Boston Consulting Group.
Black CEOs are good for business, period. But greater representation brings unique dividends for the hospitality industry in particular. So let's ask ourselves, what do we gain when we ensure that people of color have a seat at the corner office?
Like everyone, Black Americans want to go to spaces where we are comfortable. I can tell you from personal experience that it's much easier to feel comfortable in a space when you can see yourself in others, when there are people who look like you and who share your experiences. When you see yourself represented — in the waitstaff, the bartender, the maître d, and yes, the owner — the message is unmistakable: you belong, you are welcome here.
That's what hospitality is all about. And of course, when we welcome more customers, we reap greater financial rewards by cultivating relationships that inspire guests to come back again and again. It's not every day when something good for the world is also good for the bottom line. This also creates a virtuous cycle: when businesses grow with more diverse customers, those businesses can engage more diverse vendors and other partners.
Here's what many folks miss: all of this has to start at the top. More diverse guests won't come if they can't see themselves in the employees, but more diverse employees won't come if they can't see themselves in senior management.
So this Black History Month, I present a challenge to my fellow industry leaders: actively promote greater representation at the C-suite. With job growth surging in hospitality — an industry that is 10% of the US economy and five times larger than tech — now is the time to double down.
For white executives, that means deliberately investing in a bench of managers from underrepresented groups who can rise through the ranks. That's not to say replace who you are currently mentoring; instead, add to the bench. Yes, it's more work… but that's the heavy yoke of leadership.
For senior leaders of color, the need to mentor is even greater. The next generation of Black leaders are already striving for the C-suite. They're eager to seek advice from those whom they respect and admire, those who have traveled the path they now tread. Your job is to be that person, to coach and to guide them.
Lest you think I'm just talking the talk, I'm reminded of one of my heroes: the business executive and civil rights icon Vernon Jordan, who made it his mission to coach and advise an entire generation of corporate leaders. I've made it my mission to do the same. To invest in staff at every level within my company, particularly women and people of color. I invite you to do the same; if you're anything like me, it will uplift you in ways you couldn't begin to imagine.
My last challenge to business leaders is to meet and exceed what we at Union Square Hospitality Group have committed to. In particular, I encourage you to embrace transparency around representation among your employees. Not only to set goals for equitable hiring and advancement, but to do so in a data-driven manner… and to hold yourself publicly accountable for those goals.
I'm not saying that we have all the answers. We don't! There's always room to grow and improve; I'll be the first to admit that we have faltered at times. After all, there's nothing easy about righting centuries of wrongs. I'm proud to say that USHG is a company where young people of color can build a career.
I've spent much of my thoughts here directed at my fellow CEOs. But for those young people reading who dare to dream of the C-suite, I also present a challenge for you as well. First, stay curious and learn. There is so much that you can gain from your mentors if you're willing to listen.
Second, deliver superior results in your area of responsibility. Years ago, I was fortunate to play a small role in helping form a nonprofit to grow DEI within the hospitality industry. I asked one of my mentors, Gerry Fernandez — Founder of the Multicultural Foodservice & Hospitality Alliance — what I could do to help. I'll never forget his response.
"The best thing you can do," he told me, "is to perform. To be indispensable at your job. Because you can't drive meaningful change if you get fired."
Lastly, I'm here to tell you that you are not alone. Resources like the Multicultural Foodservice & Hospitality Alliance and the Executive Leadership Council can support you.
Regardless of where you sit, the value that you bring is too great to be ignored.
"You are where you are today because you stand on somebody's shoulder. And wherever you are heading, you can't get there by yourself. If you stand on the shoulders of others, you have a reciprocal responsibility to live your life so that others may stand on your shoulders. It's the quid pro quo of life. We exist temporarily through what we take, but we live forever through what we give." - Vernon Jordan