A Return to Tipping, But Let Them Be Shared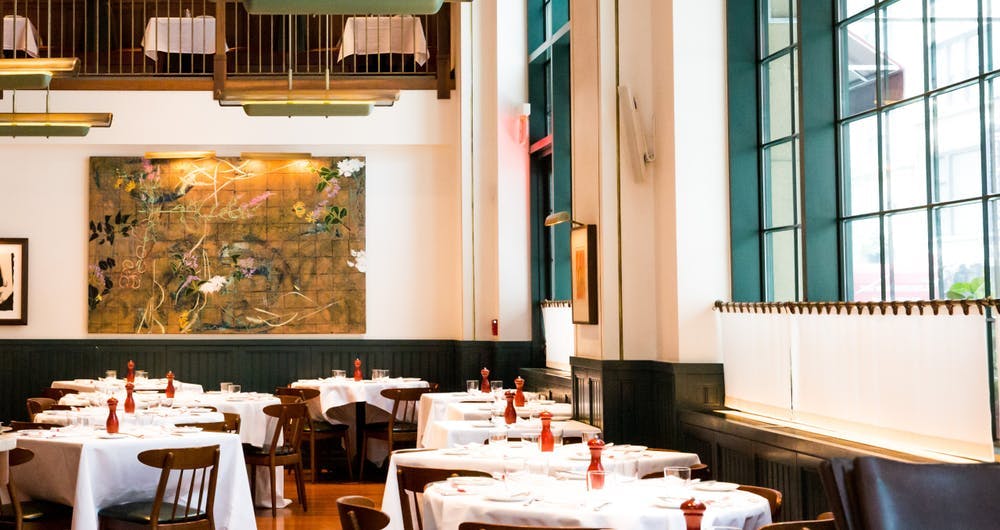 Originally Published by Danny Meyer on Linkedin
In 2015 we embarked upon an experiment to move away from tipping in each of our restaurants, beginning with The Modern, and eventually converting each of our Union Square Hospitality Group restaurants over the next several years.
Understanding that eliminating tipping ran counter to every cultural norm American restaurant-goers had come to expect, we nonetheless created a new compensation model called "Hospitality Included," factoring full liveable wages and benefits for all of our employees into our menu prices. We were determined to make bold strides in fixing an ever-widening wage gap between the dining room (front of house) team and those in the kitchen (back of house). In New York and Washington D.C.—where USHG operates restaurants—it remains illegal for tips to be shared with the kitchen team, and so every time menu prices would increase due to inflation, higher rents, or food costs, only the dining room team saw their income rise while kitchen wages remained somewhat stagnant.
Over the course of nearly five years, Hospitality Included was able to make some strides in narrowing the wage gap, but it was never easy to make the math add up for all stakeholders, even in far more robust economic times. Without appearing onerous to guests, our menu prices needed to cover 100% of our operating costs, including an array of extended employee benefits such as family leave, sick pay, ESL classes, and a 401K matching plan. Dining room compensation would need to be competitive with other restaurants where tipping was the norm, to assure that our dining room team members would be motivated to provide exceptional service and hospitality even in the absence of receiving tips from our guests. Furthermore, guests would need to understand a system that would only allow them to say "thank you" by voice, and not permit them to do so monetarily. And somehow, the equation would need to lead to profitability so that shareholders—who philosophically supported the program—would also see Hospitality Included as a sustainable business model.
During the past four months of enforced city-wide shutdowns, while we've been unable to welcome guests into our restaurants, instead providing a limited selection of meals for take-out and delivery, we've had ample time to contemplate how our restaurants might best operate when we are one day able to reopen. The only thing we know about the restaurant economy is that no one can possibly know what it will all look like next. When will people feel safe enough to return to restaurants in droves? When will schools reopen, thereby allowing workers to return to offices – an essential predicate for restaurants doing any serious lunch business? When will visitors once again travel to our cities for pleasure and for business? And crucially, will restaurant professionals—already roiled by months of layoffs—decide it's worth returning to an industry that has already proven its instability in the face of the pandemic?
It's against that precarious and unpredictable backdrop that we are concluding the chapter on Hospitality Included, and reopening with tips, all the while advocating for policy changes that will introduce much-needed equity into the compensation system. We've come to believe that it's the inability to share tips that is the problem, not the tips themselves. Our ultimate goal is for your tips to be shared among our entire team, so both kitchen and dining room teams can benefit when a guest has a great experience. That will take a shift in public policy and we are actively doing all we can to persuade state and federal lawmakers to make that change. In the interim, we remain committed to maintaining the progress we made in narrowing the wage gap with Hospitality Included. And so while at present your tip can only go to our dining room team, our restaurants will be providing a share of the revenue for everyone in the kitchen—from receiver to pot washer to lead cook— and will be increasing total compensation by an average of 25% across our full-service restaurants.
Where do we go from here? While it will take legislative change, our ideal model might look similar to one we've seen from the California chef and restaurateur, Jesse Cool, which she calls "Heart of the House." In California—and several other states—it is legal to share tips among all employees when a full minimum wage, known as "One Fair Wage," is paid to all workers (as opposed to the tipped minimum wage paid to tipped restaurant employees in states like New York). Heart of the House encourages teamwork among all employees responsible for providing your meal by paying everyone One Fair Wage, to begin with, and then allowing you to express your gratitude, which is shareable among all who contributed to your experience.
Over the past five years, I've been beyond grateful for the courage and grit that countless USHG professionals have shown in overcoming cultural challenges and ingrained societal norms to implement Hospitality Included, never losing their collective commitment to delivering hospitality to our guests. While we wait to reopen our dining rooms, we remain as committed as ever to seeing our employees fairly compensated and will continue to advocate for laws and business models that allow that to happen. We can't wait to see you, and in the meantime, wherever you dine, please tip as generously as you're able.
---