Autumn Harvest Dinner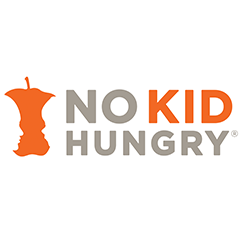 On October 9th, Union Square Cafe hosted the 25th annual Autumn Harvest Dinner. It was an evening of exquisite food and wine to benefit Share Our Strength's No Kid Hungry campaign. The first Autumn Harvest Dinner was held in 1994 – the year Gramercy Tavern opened – as a unique way to support the growing work of Share Our Strength. The dinner models the very foundation upon which Share Our Strength is built: we can accomplish more collaborating together than we ever will by working alone. Since that first dinner, the event has raised nearly $5 million dollars for Share Our Strength—providing 50,000,000 meals to kids in need!
No Kid Hungry works to solve the problem of hunger and poverty in the United States, ensuring children have access to nourishing food throughout the school year and summer, while also providing opportunities for low-income families to learn skills surrounding cooking and shopping on a budget. No Kid Hungry also utilizes a world-class team of analysts, researchers and program managers to improve state and federal nutrition programs.
Back in the Union Square Cafe kitchen, celebrated chefs from around the world came together to create a one-of-a-kind tasting menu highlighting the autumnal theme of the night. The event uses about three times the typical workforce to deliver five courses assembly-line-style. Luckily the whole "too many chefs in a kitchen" problem doesn't apply here—each chef and his or her crew have taken on one dish resulting in a one-of-a-kind collaborative menu.
This year's all-star lineup included Chef Isaac McHale (The Clove Club), Chef Kelly Fields (Willa Jean), Chef Ryan Hardy (Charlie Bird), Chef Carmen Quagliata (Union Square Cafe), Chef Tom Colicchio (Craft), and Chef Claudia Fleming (The North Fork Table and Inn). The final courses were served by Tom Colicchio and Claudia Fleming, the original Gramercy Tavern Chef and Pastry Chef who inaugurated the Autumn Harvest Dinner with Danny Meyer 25 years ago.
In addition to preparing special dishes for the dinner, each chef had donated a unique food experience that was part of a live auction during the event. In total, this year's dinner raised over $600,000 for Share our Strength's No Kid Hungry campaign.
Thank you to all our generous friends and partners who have made the Autumn Harvest Dinner possible for the past 25 years. To learn more about Share our Strength and the No Kid Hungry Campaign, please visit their website here.
Take a look at these pictures from the night: