Bakers Against Racism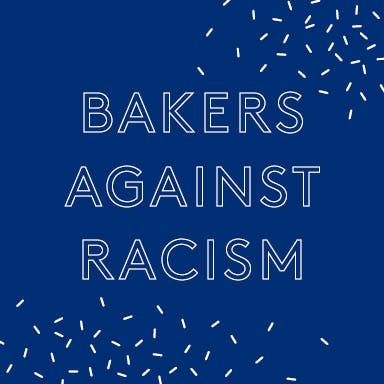 Started by Washington, D.C. chefs Paola Velez of Kith/Kin, Willa Pelini of Emilie's, and Rob Rubba of Oyster Oyster, Bakers Against Racism is a worldwide virtual bake sale campaign to raise money for Black Lives Matter and other organizations fighting for justice.


Thousands of bakers are participating across the world, and they've begun sharing details and taking orders today (6/15) using the hashtag #bakersagainstracism, and will coordinate their own socially-distanced pickups, deliveries and shipments through this Saturday, 6/20. Afterward, participants are encouraged to share how much they raised and for which organizations.
We're proud to see so many of our USHG team members participating; see below for more on what they're baking and how you can support.
Chefs Christine Lisa & Amanda Wilson of Daily Provisions
Chef Miro Uskokovic of Gramercy Tavern and Shilpa Uskokovic
Chef Shari Tanaka of Gramercy Tavern and Zaid Kurdieh of Norwich Meadows Farm
Chefs Emma Alden, Charlotte Brecher, Cristina Granell and Josh Blum of Manhatta
Chef Isabelle Brosen of Union Square Events and Chef Rachel Green of Manhatta
Chef Daniel Alvarez of Union Square Cafe
Natalie Barkley of Union Square Cafe
Christina Tobia on the USHG Marketing team
Caroline Tribe of Daily Provisions