Ci Siamo Named Top 10 New NY Restaurant of 2022!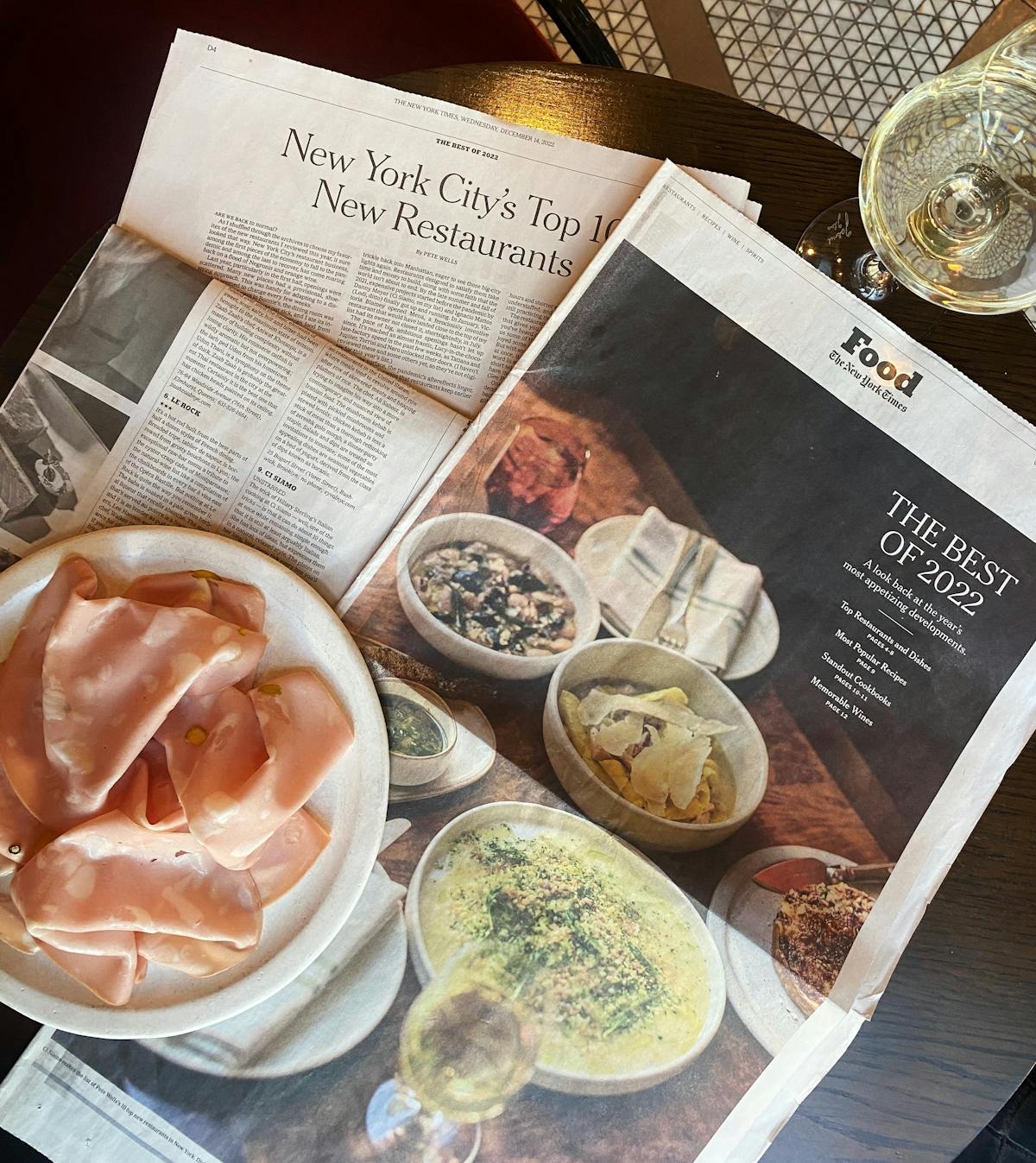 Congrats to Hillary Sterling and the whole Ci Siamo team for being featured in Pete Well's round-up of his Top 10 New NY Restaurants of 2022! He writes, "The trick of Hillary Sterling's Italian cooking at Ci Siamo — well, one of the tricks — is that it can do about 10 things at once while remaining simple enough that it is still at least arguably Italian. She has lots of ideas, but expresses them in a natural, relaxed style. The plates on her long, long menu tick every box you'd see on a "Top Chef" judge's score sheet — contrast, crunch, salt, spice, a splash of acid."
Read more: Top 10 New NY Restaurants of 2022 - New York Times
We are also excited that Chef Claudia Fleming's new cookbook 'Delectable', was listed as one of the Best Cookbooks of 2022! Tejal Rao writes, "I loved "Delectable" because it brings her classic, cozy sensibility to family-style breads, cakes, tarts, cookies and some savory baking." We're honored to work alongside Claudia at Daily Provisions every day.
Read more: Best Cookbooks of 2022 - New York Times