Destination Dining in NYC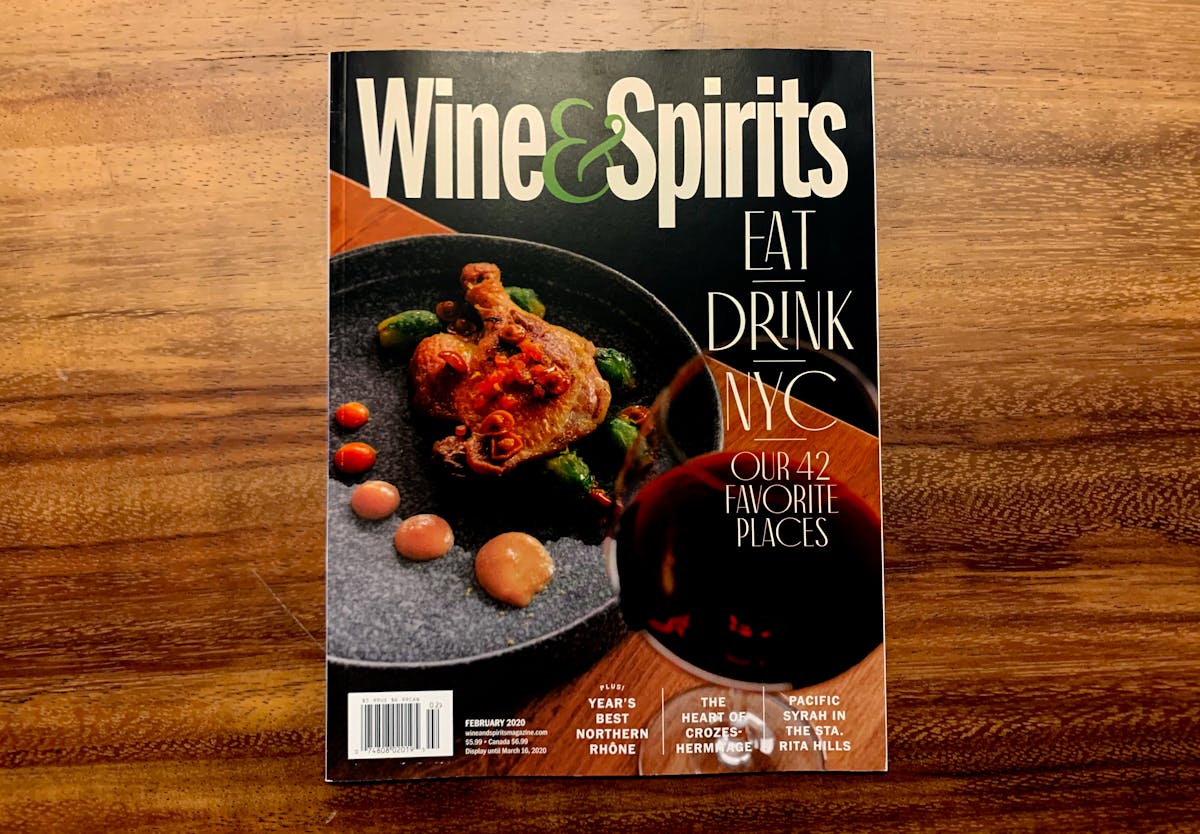 We're honored to have our business named among Wine & Spirits Magazine's 42 favorite places to eat and drink in NYC this winter.
"Winter is the best time to dine out in NYC. That's when the Darkness begins to wear thin, and the cold incites an appetite for food and conviviality. So we gathered a list of our current favorite restaurants--places where the quality of the wine and food make the trip worthwhile even in the snow."
Destinations include:
• Gramercy Tavern - "If American cuisine is defined by the diversity of its dining room options, from Cambodian to Ethiopian to Lyonnais, what does it mean to be a great American restaurant? Danny Meyer defines it as the comfortable sophistication of a tavern, with blates built on local ingredients that surprise in their simplicity and intricate detail, an extensive wine list that plays up "Assorted and Unconventional" bottles, and a staff that accepts no gratuity for their gracious service and precise timing. For many of us, Gramercy Tavern remains the greatest restaurant in NYC."
• Maialino - "Two words: Barolo Bar. Where else can you get so many nebbiolos by the glass or quartino? At Danny Meyer's Gramercy Park outpost, the pastas live up to the Roman-style trattoria concept, but the wine list is stacked with deep selections from Piedmont and Champagne that make the place feel like a special occasion restaurant, without the fussiness"
• The Modern - "Executive chef Abram Bissel came to The Modern by way of Eleven Madison Park and The NoMad, join Danny Meyer's team in 2014. Courtney Wieland, now in her third year at the restaurant, became the wine director this past July. While Bissell's food is often as beautifully arranged as the Museum of Modern Art's sculpture garden, visible through the glass wall, it also feels satisfying."
• Vini e Fritti - "Sparkling wine and fried food: What more do you need? The Champagnes are gently priced and the fritto misto is impeccably crunchy; there's Lambrusco, too, to go with tempura wild mushrooms and fried pizza dough topped with prosciutto. The small bar is part of Danny Meyer's restaurant group with beverage director Evan Abrams serving both it and Marta, Meyer's pizza palace on the other side fo the Redbury Hotel."