Hunger Action Month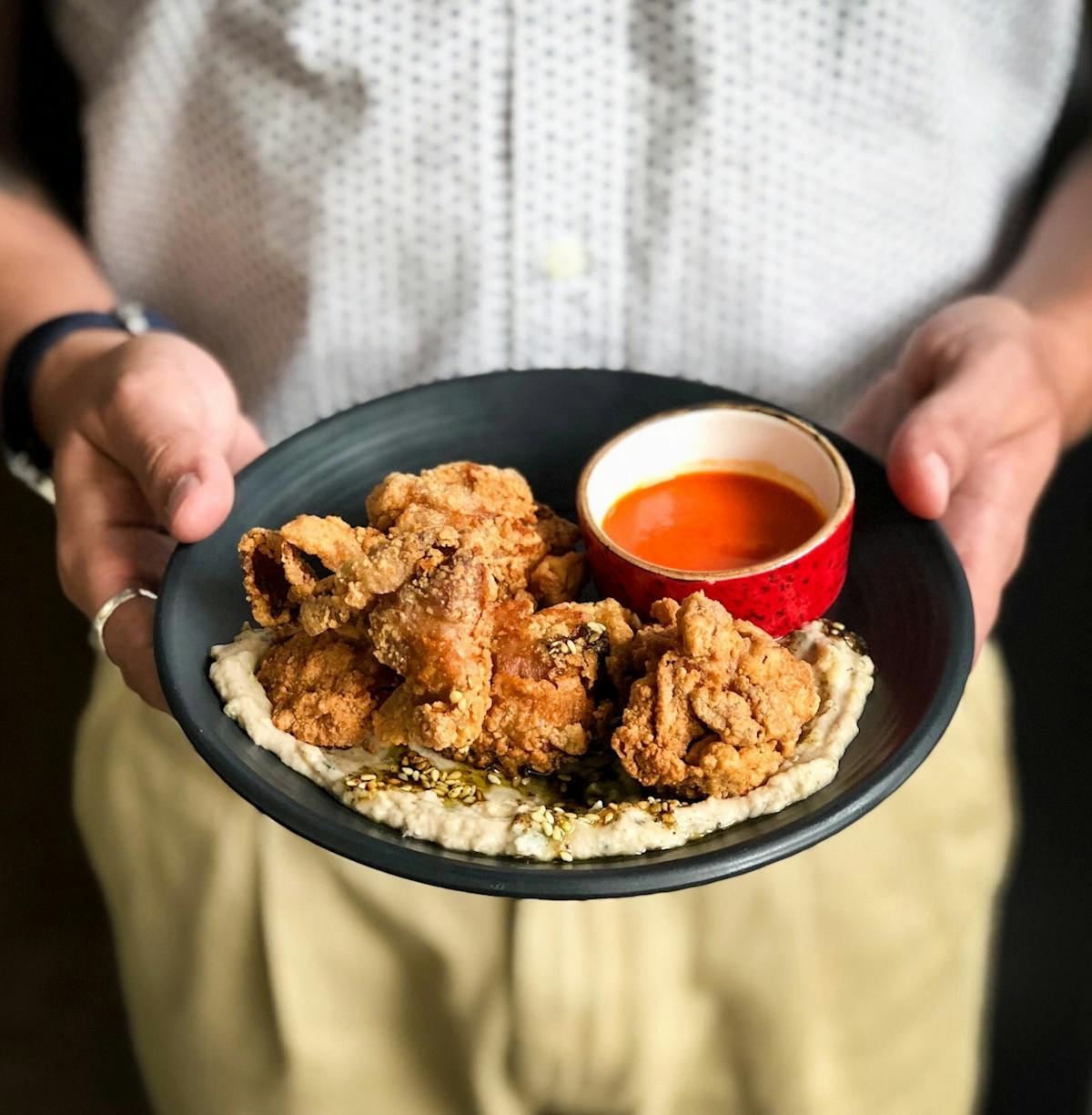 For 35 years, City Harvest has sought to provide every New Yorker with access to healthy, affordable food. Union Square Hospitality Group is proud to have supported City Harvest's mission during Hunger Action Month. Throughout September, restaurants and bars across the USHG family donated $2 from every order of a popular menu item to City Harvest.
Over the course of the month, we raised $15,756 which helps feed 65,556 New Yorkers in need for a day! We're grateful for everyone who joined in the fight against hunger.
USHG's 2018 Hunger Action Month Dishes:
Blue Smoke Battery Park City's Nashville Style Two-Piece Hot Fried Chicken (Reserve)
Blue Smoke Flatiron's Fried Smoked Cornish Chicken (Reserve)
Daily Provision's Chicken Milanese Sandwich (Get Directions)
Gramercy Tavern's GT Burger (Reserve in Main Dining Room)
Maialino's Tonnarelli a Cacio e Pepe (Reserve)
Manhatta's Croque Madame (Available in the Bar Area)
Marta's Stracciatella Pizza (Reserve)
Martina's Fennel Dusted Chicken Wings (Get Directions)
North End Grill's Chicken Paillard (Reserve)
Porchlight's Jalapeño Diablo (Get Directions)
The Modern's "Soup and a Sandwich" (Reserve in the Bar Room)
Union Square Cafe's Ricotta Gnocchi (Reserve)
Untitled's Fried Chicken Thighs (Reserve)
About City Harvest: City Harvest is New York City's largest food rescue organization, helping to feed the more than 1.2 million New Yorkers who are struggling to put meals on their tables. Their programs help food-insecure New Yorkers access nutritious food that fits their needs and desires; increase their partners' capacity; and strengthen the local food system, building a path to a food-secure future for all New Yorkers.
---
For those of us who find our passion in nourishing and nurturing guests in our restaurants, there's a strong impulse to feed people in our community who don't have enough. I am grateful to City Harvest and our guests for coming together to maximize support for our fellow New Yorkers during Hunger Action Month."
– Danny Meyer
---