Camp Maialino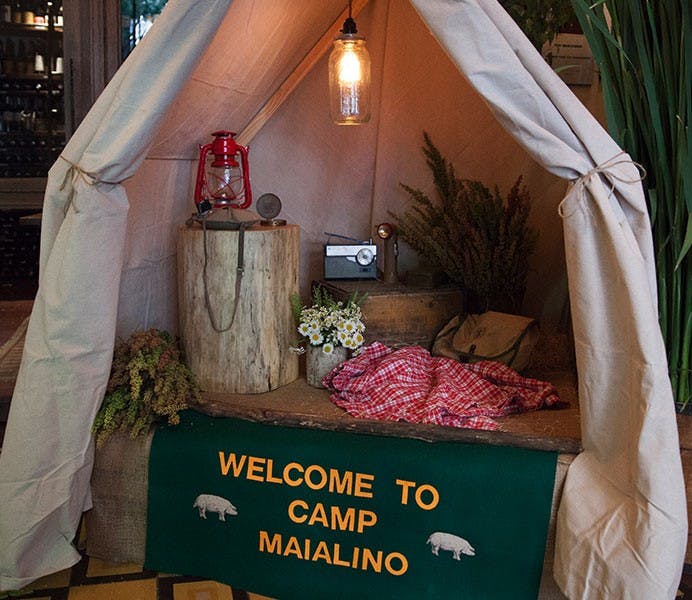 Photo Credit: Liz Clayman
On October 23, Maialino hosted a spectacular dinner to benefit The Hole in the Wall Gang Camp. The evening featured food, drink, and one-of-a-kind auction items (guitars autographed by Paul McCartney and Sting were under the hammer!), and special guests. Now in its fifth year, "Camp Maialino" is spearheaded by camper parent and USHG Director of Operations Terry Coughlin. Terry became involved with the camp five years ago when his daughter, Grace, was diagnosed with cancer. After he visited the camp, he came home from that experience completely inspired and conceived Camp Maialino alongside Danny Meyer to support the cause.


Photo Credit: Liz Clayman

The Hole in the Wall Gang Camp was founded by Paul Newman over 25 years ago as a place where a child with cancer or other life-threatening illness could come and with the help of state-of-the-art medical support, simply celebrate the joy of being a kid.
Photo Credit: Liz Clayman
Camp Maialino brought all the trappings of camp to the trattoria, with decorations including a canoe, Adirondack chairs, and food presentations that evoked sitting by a campfire. This year generous friends and partners helped us raise a record $650,000, bringing our total raised since 2014 to $2.4 million dollars. The funds raised go a long way in helping The Hole in the Wall Gang Camp continue to celebrate the fun, friendship, and spirit of childhood!



Learn more about The Hole in the Wall Gang Camp and how you can support this incredible organization on their website.
Camp Maialino 2017 from Union Square Hospitality Group on Vimeo.