Legendary Pastry Chef Claudia Fleming Returns to USHG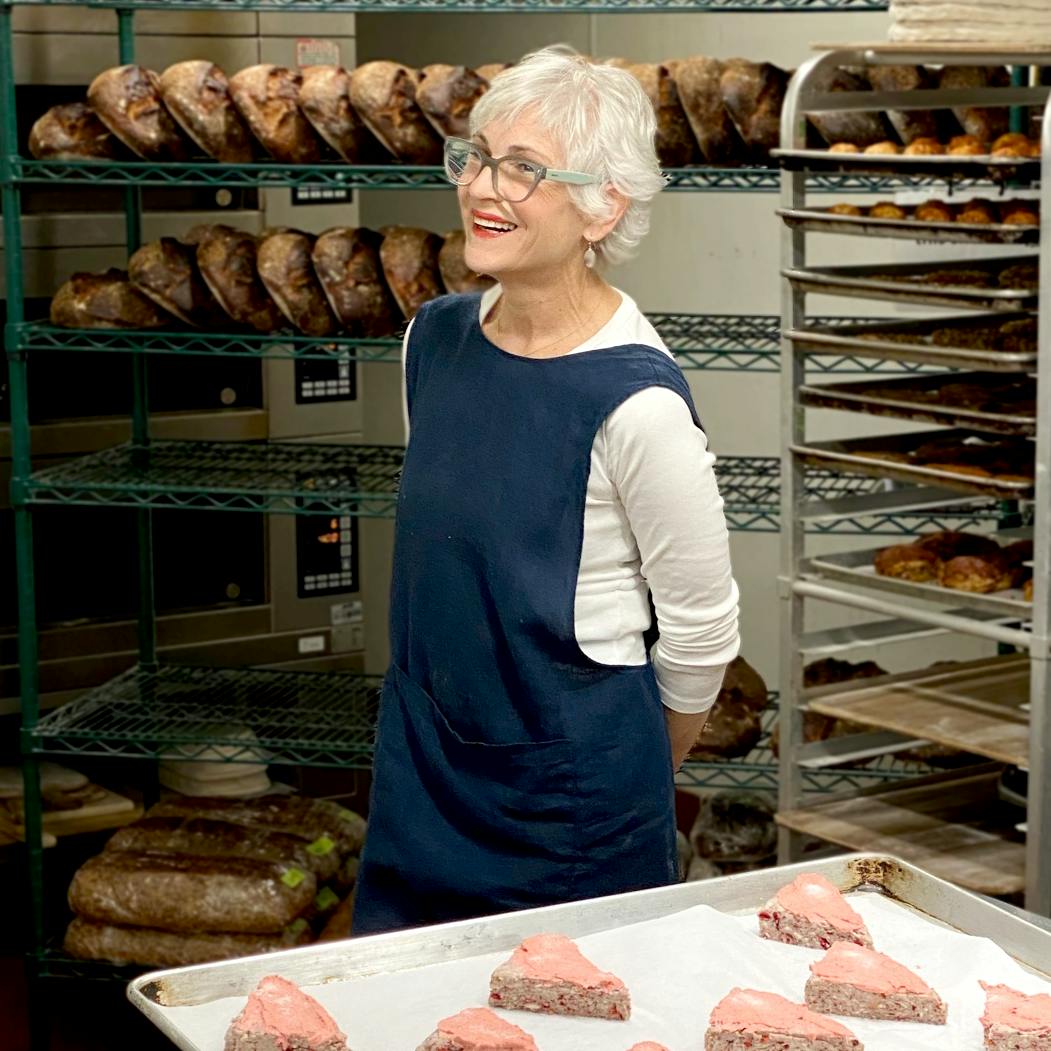 "A scone is a scone is a scone. But the new strawberries-and-cream scone at Daily Provisions, permeated with fresh and dehydrated fruit and slathered with crème fraîche, is more than that: It marks the return of Claudia Fleming to the restaurant group where she made her name as a legendary pastry chef when she opened Gramercy Tavern with Tom Colicchio and Danny Meyer in 1994. Fleming's work there—emphasizing seasonality in the style of her West Coast role models; prizing flavor over elaborate presentation; borrowing ingredients from the savory kitchen; treating dessert as of a piece with all that came before—influenced the cooks who worked under her (Karen DeMasco, Gina DePalma, Shuna Lydon, Daniel Skurnick, and Deborah Racicot among them) and set a standard that endures today. Her seminal 2001 cookbook, The Last Course, became a cult classic and was reissued in 2019.
"In 2005, Fleming left town with her husband, chef Gerry Hayden, to open the North Fork Table & Inn in Southold, Long Island, a trendsetting restaurant that helped ignite the region's farm-to-table movement. Hayden died of ALS at 50, and after Fleming sold the business in 2020, she decided to return to a city she hadn't lived in for 15 years and to a pastry landscape transformed by changing tastes and Instagram. In her time away, Dominique Ansel invented the Cronut, Christina Tosi disrupted the wedding cake, cookies waxed, and cupcakes waned. She reconnected with Meyer, who invited her to rejoin Union Square Hospitality Group—this time to occupy the newly created position of executive pastry director, a sort of roving den mother of dessert. We spoke with her about her new role, her next book, and the excesses of salt."