USHG NAMES PATTI HOBAN SIMPSON AS CHIEF ADMINISTRATIVE OFFICER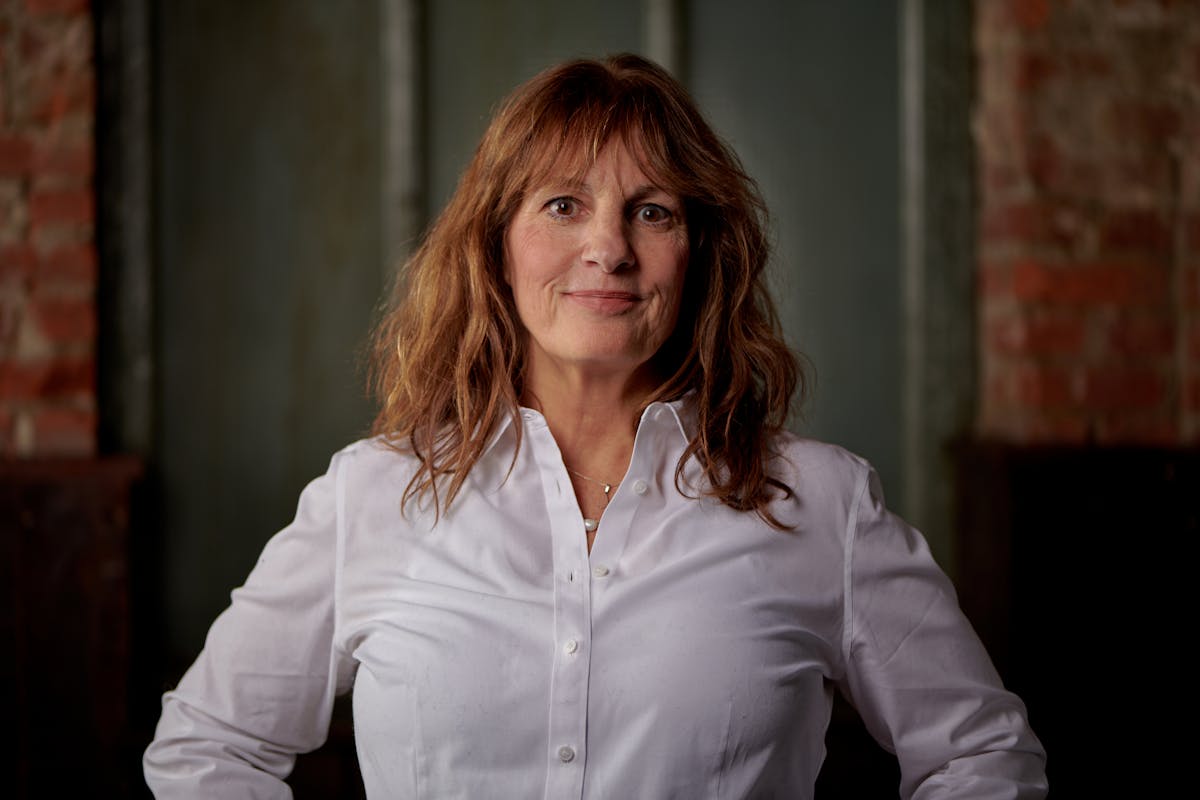 New York, NY (August 3, 2022) – Union Square Hospitality Group (USHG) has appointed Patti Hoban Simpson as Chief Administrative Officer. Simpson, an accomplished leader, has a deeply rooted background in human resources, operations, organizational design, and learning development. A trained educator passionate about leadership and team development, Simpson leverages her experience to further USHG's culture of Enlightened Hospitality. In her new role as Chief Administrative Officer, Simpson will oversee a consolidated operating group including Hospitality Quotient, the company's leadership, learning, and development consultancy, that she has grown and led over the past three years, and the human resources, legal, and marketing teams.
Previously, Simpson served as USHG's Chief People Officer, in which capacity she led the transformation and modernization of the HR function, and built a diverse, industry-leading C-suite. Following business closures and a 90% reduction in staff in 2020, Simpson and her team worked tirelessly to lead USHG's hiring efforts to pre-pandemic levels, allowing the company to grow and exceed 2019 performance metrics. Simpson also spearheaded the formation of USHG's HUGS Employee Relief Fund, a nonprofit 501(c)(3) created to support USHG team members facing unexpected financial hardship.
"We knew Patti was a brilliant people professional when we were fortunate enough to bring her to USHG just before the pandemic began," says USHG Founder Danny Meyer. "What we may not have known was that she'd have the agility to rebuild our team – nearly from the ground up – with more exceptional talent and diversity than ever. Patti is a collaborative business partner, wholly dedicated to serving her teams, and I'm confident she'll continue to do big, important things in her expanded role as Chief Administrative Officer."
Prior to joining USHG, Simpson led Human Resource operations for various domestic and international food service brands including TGI Fridays, Ignite Restaurant Group (Joe's Crab Shack, Brick House Tavern + Tap), Au Bon Pain, and Ruby Tuesday. Simpson serves on the board of Legacy of Hope and the HR Committee at Bethesda Project.
"Patti is a compassionate leader who genuinely cares about all USHG employees," says newly appointed CEO Chip Wade. "This promotion and expanded role recognize her dedication, commitment to excellence, and experience as an operational leader. Patti is, and has been, a valuable thought partner and I know she will continue to contribute in meaningful ways that enable us to extend Enlightened Hospitality."
About Union Square Hospitality Group
Union Square Hospitality Group (USHG) has created some of New York's most beloved restaurants, cafes, and bars, which offer outstanding food delivered with its signature warmth and hospitality. Founded by Danny Meyer with the opening of Union Square Cafe in 1985, and later, other restaurants including Gramercy Tavern, The Modern, and Daily Provisions, the company extends its innovative approach to hospitality beyond the walls of its eateries. USHG offers operational and hospitality consulting via Hospitality Quotient, runs a multifaceted catering and events business, Union Square Events, and created two growth funds, Enlightened Hospitality Investments I and II. USHG also created Shake Shack, now a separate public company (NYSE: SHAK). USHG has long supported its communities through hunger relief and civic organizations. USHG holds an unprecedented 28 James Beard Awards and has earned numerous accolades for its distinctive style of hospitality.