COVID-19 Updates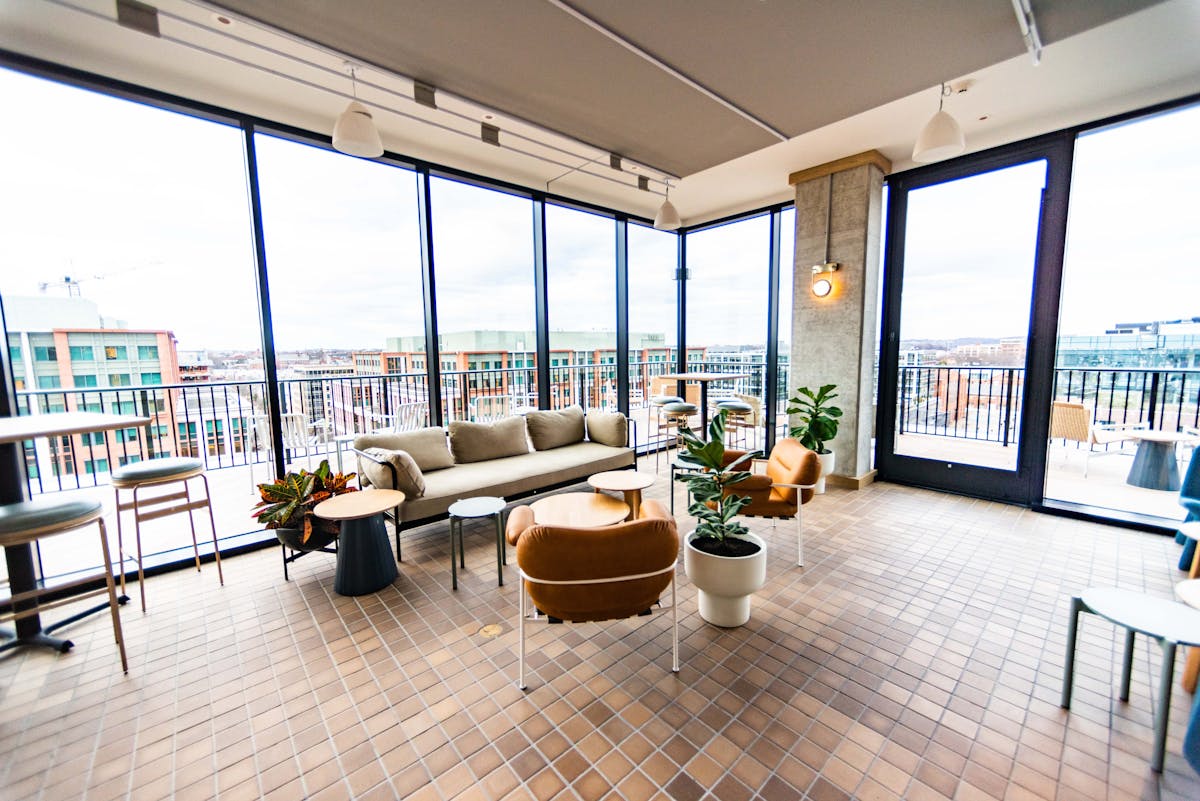 11.20.2020 - Another Chapter
Dear Friends of USHG,
As of today, we have discontinued indoor and outdoor on-site dining at the small handful of our full-service restaurants that had been operating at 25% capacity (Union Square Cafe, Gramercy Tavern, and Blue Smoke, Battery Park City). Given the growing number of positive COVID-19 cases in New York City, and even within our own USHG community, we are making the decision that is in the best interest of the health and safety of our people.
Instead, we will focus exclusively on pickup, delivery, nationwide shipping, and virtual food and wine experiences—all of which you can find here. This will allow our teams to put 100% of their efforts into cooking amazing food that you can enjoy in the comfort and safety of your own home, whether picked up contact-free or delivered to you.
In a year that has been filled with so much emotional and economic uncertainty, I'm so proud of the remarkable efforts our restaurant industry has collectively exhibited, bringing life, light, and hope to the city of New York. And I'm enormously grateful to our USHG team members who have gone to such great lengths to create the safest and most welcoming possible environment in which to serve our guests.
Our entire restaurant community has been exemplary in its can-do spirit of serving and enlivening our city under stringent safety guidelines and trying economic circumstances, and now just about every restaurant colleague I know faces the hardship of a challenging winter ahead. I encourage you to patronize your favorite local restaurants—beyond ours—through their pickup and delivery business, by purchasing their holiday gift cards, and by contributing to their employee relief funds. USHG will also continue to cook meals for Rethink, and if you are able, I hope you will please support that organization's important work feeding those most impacted by food insecurity.
We know there remain many hard weeks ahead of us, but with the recent uplifting announcements of advances in vaccines and treatments, we also know real hope is on the horizon. The minute winter weather is behind us and the environment returns to feeling safe, we will eagerly return to on-site dining—first on our sidewalks, and eventually in our dining rooms. We especially send our love and heartfelt thanks to the first responders, medical community, and essential workers who are keeping us safe.
Above all, we want to share our gratitude with you for your loyal friendship and steadfast support. It means more than ever!
Danny Meyer
Support USHG's employee relief fund HUGS, or purchase a USHG gift card.
---
5.22.20 - Daily Provisions Union Square Opens
Daily Provisions Union Square opens for pickup every Wednesday through Sunday from 9am. Order ahead for coffee, crullers, and egg sandwiches. Stay tuned to @dailyprov for updates from our Upper West Side location and additional offerings.
Our top priority is the safety and well-being of our team members, our guests, and each and every member of our community. To keep all of us safe, we have implemented new health and safety protocols that go above and beyond our already strict standards. Learn more.
---
5.3.2020 - USHG HUGS Friends and Family Online Auction
Thanks to our community's generosity, the inaugural USHG HUGS online auction featuring USHG experiences raised enough money to award over 300 grants to our employees facing extraordinary financial needs.
On Monday, May 4, we launched a new online auction featuring contributions from our friends & family. This community of supporters has pulled together a list of incredible items and experiences, including items and experiences from food legend Ina Garten tot New York City creatives Dapper Dan and Eva Chen, and exciting memorabilia and experiences for sports fans (did someone say the New York Islanders and Stan Smith?). We're also kicking off our Series that will include shipments of specialty foods paired with virtual cooking classes with our chefs – 100% of the funds from those items will go directly to those suppliers.
Thank you for your ongoing support, and get bidding: ushg.link/auction
- The USHG Team
---
4.10.2020 - USHG HUGS Silent Auction
We've launched an online auction benefiting our USHG HUGS employee relief fund including items generously donated by friends of USHG and from across our family of restaurants. From dinner with Danny Meyer at Union Square Cafe (turning 35 this year!) to a private Shake Shack truck for a day, our online auction includes items generously donated by friends of USHG and from across our family of restaurants.
Bidding ends Tuesday, April 14 at 11:59 pm. Thank you so much for your continued support. We can't wait to welcome you back soon!
- The USHG Team
---
3.27.20 - USHG HUGS Employee Relief Fund
At Union Square Hospitality Group, our guiding principle of Enlightened Hospitality is a virtuous cycle that begins with our valued team members. Our people are at the core of what we do and if they should encounter unforeseen hardship, we want to be able to lend a helping hand both in this public health crisis and beyond with the USHG HUGS Employee Relief Fund. Current USHG employees in good standing can apply for a grant using this form.
We are grateful to everyone who helped contribute to the fund through our gift card campaign and we welcome donations to USHG HUGS via PayPal at ushg.link/donation or by wire transfer by emailing us at ushghugs@ushg.com.
- The USHG Team
---
3.18.20 - Statement from Danny Meyer
In the 35-year history of Union Square Hospitality Group, this is, without a doubt, the most challenging period any of us has ever encountered as leaders. Reconciling who we are as a people-first company with this brutal moment is nearly impossible.
We've successfully led through and weathered 9/11 and the financial crisis of 2008, but at no other point has there been such a sustained and massive dual threat to both the physical safety and economic livelihoods of our people, or the hospitality industry as a whole. We've always endeavored to put our people first, and so to conduct such a massive layoff of our cherished colleagues today leaves me gutted. Never could I have fathomed a time where the only path forward would be to lay people off so they can receive unemployment, while this company fights to see another day when we can return to our full staffing levels.
I said to my team last week that this is a time requiring both reality and hope, and today that is truer than ever. The reality is that we've had to make drastic and previously unimaginable choices for how we conduct business just to protect our team and our communities. The reality is that in doing so, our revenues have been decimated, and the foundation of our business has been seriously tested. In the absence of income, restaurants simply cannot pay our non-working team members for more than a short period of time without becoming insolvent. In that scenario, no one wins.
We have created a relief fund to help the employees affected by the layoffs today. To seed the effort, I'm immediately contributing my entire compensation, and our executive team is taking a meaningful pay cut. We will use these funds and other donations we collect to help those on our team that will face significant financial hardship in the weeks to come. Through March 24, 100% of the revenue generated by USHG gift cards purchased on our site will be directed toward that fund. We ask that friends of USHG restaurants join us in this effort.
However, we cannot depend simply on the generosity of our community alone. If ever there were a time to call on the government to provide enlightened leadership, it is now. Our employees need that support to sustain their livelihoods while waiting for our restaurants to reopen. I am calling on our city, state, and federal leadership to step in with a full emergency relief package for restaurant and bar workers, and I pledge my immediate service—on behalf of, and along with other industry leaders—to help come up with economic solutions that work for all. Our industry is both a significant employer and contributor to the fabric of life in New York.
There remains hope. Hope that this virus will be defeated. Hope that with the help of our government, we can find a way to create meaningful economic safeguards for all hospitality employees who have been forced out of their work. Hope that before too long, they will safely be able to come back to work alongside the people they love and to serve the public who love our restaurants. Hope that this industry itself will still be standing. Hope that the challenging steps we're taking today will allow us to get back together, delighting our guests, investing in our communities, and buying products from our suppliers as soon as possible. My team and I are working diligently - using our heads and our hearts - to find every possible solution to this set of challenges. We cannot wait to bring our team back home to work. My video message to our team here.

Danny Meyer • CEO
---
3.17.2020 - Employee Relief Fund
With the uncertain times ahead, we're setting up an Employee Relief Fund to support team member affected by this public health crisis.

We've been overwhelmed by the love we've received from you in the past few days, and you've asked us how you can help. Therefore, now through March 24, when you purchase a gift card here, 100% of gift card sales will go toward the Employee Relief Fund. All gift cards purchases can be redeemed at any one of our restaurants, bars and cafés in NYC and Washington, D.C.

We cannot thank our community enough, and we hope we can make a date for you to visit us soon!

- The USHG team
---
3.13.2020 - We Already Miss You
Dear USHG Community,
We are all navigating uncharted territory with no preexisting roadmap or compass except for how we do business: nothing matters more than the safety and health of our team members, guests, and communities.
With all that we now know about federal, state, and city-wide mandates, as well as the science that has provided evidence urging everyone to reduce non-essential social contact, we have made the difficult decision to temporarily close our restaurants until we believe it is safe to re-open.
Of course, we SO wish we could do business as usual, keeping all of our people working and offering the comfort of our cooking and hospitality to our guests. But it's unequivocally necessary and responsible that we do our part to keep everyone safe. For those of us who find purpose and passion in bringing people together, we must confront the reality that togetherness may be a threat to the health and safety of our community at this time. 
We will use this temporary period of closure to explore how we can best support the livelihoods of our employees and our broader hospitality community until the situation normalizes. Already, we have made several commitments to our employees. Despite our closures and the total loss of our revenues, we will continue to pay employees scheduled to work through the pay-week. We will cover employee premium contributions for medical insurance for those who are currently enrolled, for the next month. We will continue to cover costs associated with the evaluation, diagnosis, and treatment of coronavirus for any colleagues who don't have health insurance. Finally, we are providing free mental health support for employees who need help.
People are the heart of the hospitality industry, and our closures will present our businesses (and our entire industry) with serious financial challenges. If you wish to help people whose livelihoods are directly impacted by lost shifts, now is the time. You can buy a gift card to your favorite restaurant, to use when the situation normalizes. You can patronize delivery and takeout offerings from restaurants that have remained open. You can donate to organizations like City Harvest and Share Our Strength who are working hard to feed those for whom lost jobs and school closures have created an urgent need for feeding.
This story will end at some point and while we have no idea when that will be, we are relying upon today's difficult decisions and collective sacrifices to put our company and our businesses in the strongest possible position to pick up where we left off as cherished places for people to be together and to receive our brand of hospitality. 
We will continue to lead with our hearts and minds, and cannot wait to welcome you home to our places as soon as this is all behind us.
Take care,

Danny Meyer • CEO
---
3.13.2020 - Temporary Closure
To our Guests and our Community, 
We have made the difficult decision to temporarily close for service to prioritize the health and safety of our team, our guests, and our community. While we are fueled  by the opportunity to welcome you with warm hospitality, we believe that closing is in the best interest of public health at this time.  
This is new territory for all of us, and we are making decisions with both our hearts and our minds. We are learning new information daily, and as we continue to evaluate the best path forward, we will post the latest updates here.
We  wish we could have served you today, and we will miss seeing you in the coming days. We can't wait to welcome you back as soon as we can. 
Take care, 
The Union Square Hospitality Group Team
---
3.10.2020 - Message to USHG team from Danny Meyer