Main content starts here, tab to start navigating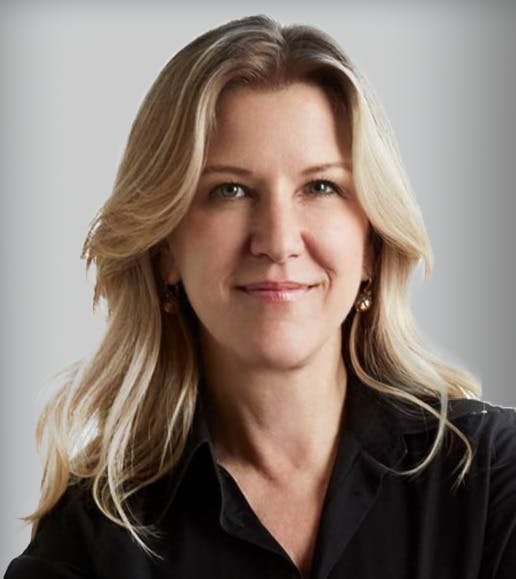 Marissa Freeman
Chief Marketing Officer
As the Chief Marketing Officer of Union Square Hospitality Group (USHG), Marissa Freeman leads our marketing and communications group. Marissa joined USHG in 2021, bringing equal parts client and agency-side executive experience, in consumer and B2B. An accomplished, globally recognized business and creative leader, Marissa combines impactful strategies with thoughtful branding to improve business performance and drive profitable growth. As part of the leadership team that brought USHG out of the pandemic, Marissa has built an industry-leading team of innovative marketers and hospitalitarians.
Before joining USHG, Marissa was the chief brand officer at Hewlett Packard where she was responsible for navigating the historic split of HP into two Fortune 50 brands. She then spearheaded the worldwide launch of the new HPE corporate brand, recognized as the highest new entry of all time in Interbrand's Best Global Brands. In the years post-launch, Marissa's work firmly established HPE as a leader in the emerging edge computing category and carved out a profitable niche for the company alongside the major cloud players.
Prior to HPE, Marissa held executive positions at several world-class ad agencies, including BBDO, DDB and Deutsch LA. Known for inspiring teams and greenlighting first-to-market ideas, she ran some of the largest and most creative accounts during her agency career including DirecTV, Gillette, Staples, and Hasbro. Marissa's work has received wide recognition including the AMA Marketer of the Year Award, and she was named one of 2019's Brand Innovators Top 100 Women in Brand Marketing.
Marissa serves on the board of The Dream Foundation. She is a graduate of Montclair State University and has lectured at Columbia Business School, New York University, and Boston University. Marissa resides in Brooklyn with her husband and 13-year-old twins.